A leading fastener entrepreneur passes away
A leading fastener entrepreneur passes away 27 January 2023 Cesare Comotti, a leading figure wit
A leading fastener entrepreneur passes away
27 January 2023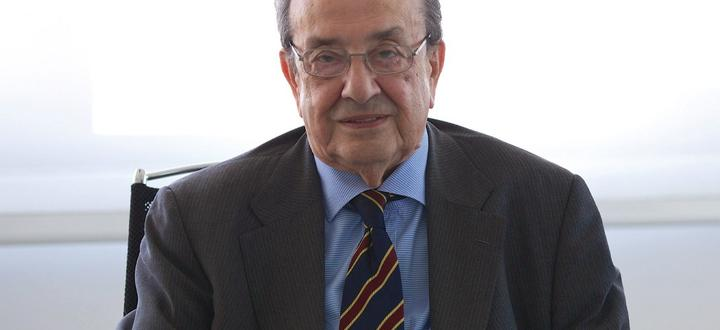 Cesare Comotti, a leading figure within the Italian fastener and fixing market, recently passed away. Known by many as simply 'Mr Cesare' he was known for his far-sighted entrepreneurship and his ability to establish and grow several companies in the screws and bolts manufacturing and trading sector.
Starting in the early 1960s, with his brother and father, Cesare Comotti created a woodscrew manufacturing business in Sannazzaro de' Burgondi to the south-west of Milan, Italy. After the first few years, this business set off on a path of steady growth that saw it become one of the leading Italian manufacturing companies in the sector by the 1990s.
In 1997, still with his vision towards the future, he broke away from this company to establish a new business – Ambrovit SpA in Garlasco – which was focused on the import and distribution of screws and bolts, but with a clear focus on customers' requirements and providing a fully comprehensive service.
Since its foundation, Ambrovit has experienced significant growth – culminating in the building a new fully automated and computerised goods storage facility in 2009. The company, under the prudent management of Cesare Comotti, has continued its development, growth and investment. In 2016 the plant was expanded and in 2021 Ambrovit decided to double the fully automated warehouse – with construction work currently underway to further improve management efficiency, distribution effectiveness and easier logistics management.
Thanks to Cesare Comotti's long-term and modern vision, as well as his commitment to investments and growth, Ambrovit today is recognised as a European leader in the fastener products sector.
Throughout his career, Cesare Comotti always cared about his companies and the people who worked with him – making sure to keep in mind the human aspect and building good relationships, rather than just the purely economic aspects of business. He will be remembered by everyone as a man of deep culture, strong humanity and concrete foresight, who was loved and esteemed. He also always had a good and fair word for every person who approached him.