Why choose the 14th Fastener Expo Shanghai?
Fastener whole industry chain event
As a global fastener business platform, Fastener Expo Shanghai satisfy purchasing and trading demand of end-users, fastener manufacturers, traders including fastener raw material, molds, manufacturing equipment, fastener products, testing, warehousing logistics, product sales.
Expected growth of high-end visitor
Fastener Expo Shanghai 2024 will dig in fastener end market and expand car and high strength fasteners, construction fastener, industrial machinery and other industries of high-end visitors, It is expected to grow 47% of high-end visitors in 2024.
Expected growth of overseas visitor
At the forefront of industry development, Fastener Expo Shanghai, Asia's largest and the world's most influential trade show in fastener industry, has not only been catering to emerging markets in China and abroad, but it has also been providing an excellent platform for fastener suppliers from around the globe to gain access to these regions.
Strong supporting resources
We will continue to join hands with domestic industry associations and foreign associations.
We will promote via various channels from all aspects, including online and hardware markets promotion of FES, utilizing 14 years of accumulated accurate data and international resources.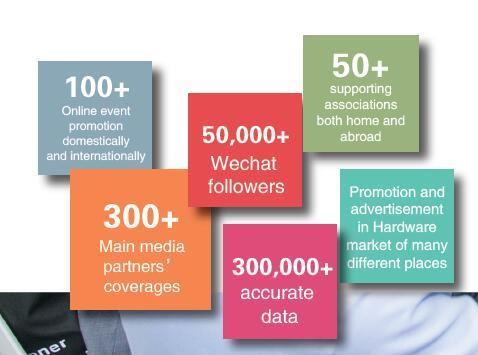 30+ high-quality concurrent conference activities
The 14th edition Fastener Expo Shanghai will plan 50+ wonderful conference activities for better promotion the interaction between exhibitors and visitors. The exhibition wil l continue to invite end-users of automobile, construction, engineering machine industries onsite. The industrial giants will share and investigate hot topics with visitors, content including industrial trend. technology sharing, roundtable meetings, etc.
Super large-scale "ECOTECH CHINA" will also take place at the same location and same period.
FES 2024 will be held at the same location and same period with super large-scale "ECOTECH CHINA". A large number of visitors from chemical, mining, steel, electroplating, metallurgy, electric, gas, public facilities, municipal and water conservancy will visit FES.